Just for Pets are proud to announce the launch of our "No More Rawhide" campaign – placing a ban on any future sales of rawhide products across the chain and online. This decision fortifies our natural, sustainable approach to products and practice. We are known for putting animals' health and wellbeing at the centre of every decision we make, and there are no exceptions when it comes to Rawhide.
Why is Rawhide Bad?
Once a popular chew for dogs, evidence shows that rawhide is not a healthy option for your dog. Not only is it difficult to digest, it can also cause intestinal blockages, and is a choking hazard when swallowed in large chunks. When you also consider the process of converting animal skin to rawhide involves chemical and bleach treatments, it's no wonder dog parents are now seeking healthier alternatives.
Just for Pets Buyer, Leanne Blunn said "with so many healthy, natural and long lasting dog treats now available, we've recognised for a long time that to offer our customers the best for pet welfare, we have to be firm on what we won't sell as well as what we do sell both in store and online".

One of the healthy alternatives we have decided to stock in place of rawhide are No-Hide® Chews, created by Earth Animal. These award-winning chews are made with just six simple, natural ingredients: brown rice flour, eggs, olive oil, pineapple stem, banana and agar-agar (vegetable gelatine) – plus, one flavour-bursting, sustainably sourced protein. They're the perfect choice for a tasty, long-lasting and natural chew for dogs (and cats).
Speaking about the benefits of No-Hide® Chews, Earth Animal's in-house vet, Dr Kris Hansen, told us "No-Hides are an excellent alternative to rawhide. Not only do they provide mental stimulation, but they also increase physical health, burning excess energy, whilst promoting healthy teeth and gums.
"Rawhide chews are made from the hides of factory-farmed animals, an inhumane practice that also contributes to climate change. And most rawhide is treated with bleach and synthetic chemicals and preservatives that can cause harmful side effects to dogs. Choosing a No-Hide® means choosing the healthiest, most humane option for animals."
---
#NoMoreRawhide
The #NoMoreRawhide campaign is just a start as we continue to grow our ranges of natural and sustainable products. We hope to encourage other pet shops to do the same, ensuring the products on offer across the UK have the pet's health considerations as the number one priority.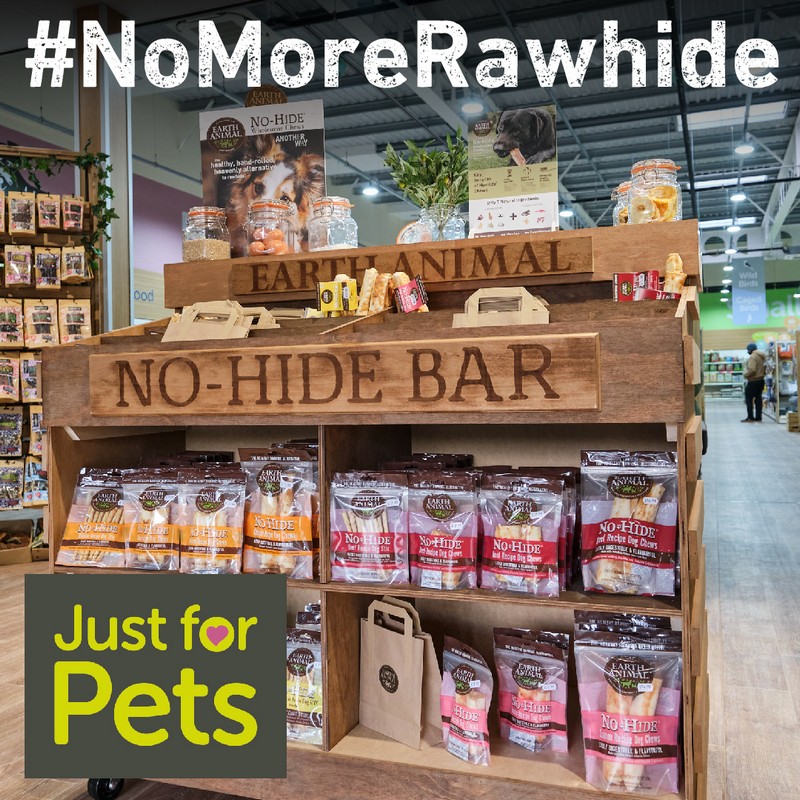 ---
What Customers Say
Here's what some of our friends have to say about Earth Animal No-Hide® Chews.
---
Instagram @leo.the.shihpoo
"When Leo was a puppy, he had a super sensitive stomach and had a few rawhide chews which we found didn't suit him. When we found Earth Animal in a garden centre and gave it a go, it eased Leo's stomach and acted as a good treat for him.
"Since then, nearly two years ago, we've been buying the No-Hide® Chews every month and Leo goes crazy for them! I feel safe giving them as they're easily digestible, don't smell, aren't messy and they're long-lasting. We woof them!"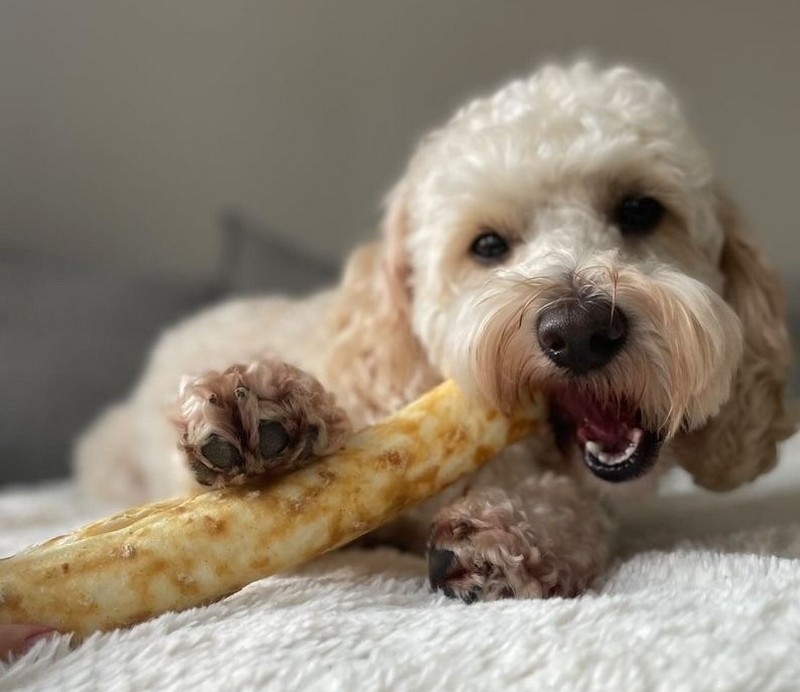 ---
Instagram @mr_jasper_spaniel
"Jasper always enjoys his Earth Animal No-Hide® Chews. We love them as they're highly digestible, compared to rawhide, meaning we don't need to worry about any choking hazards.
"It also helps that the chews are super long-lasting, so Jasper can keep himself busy."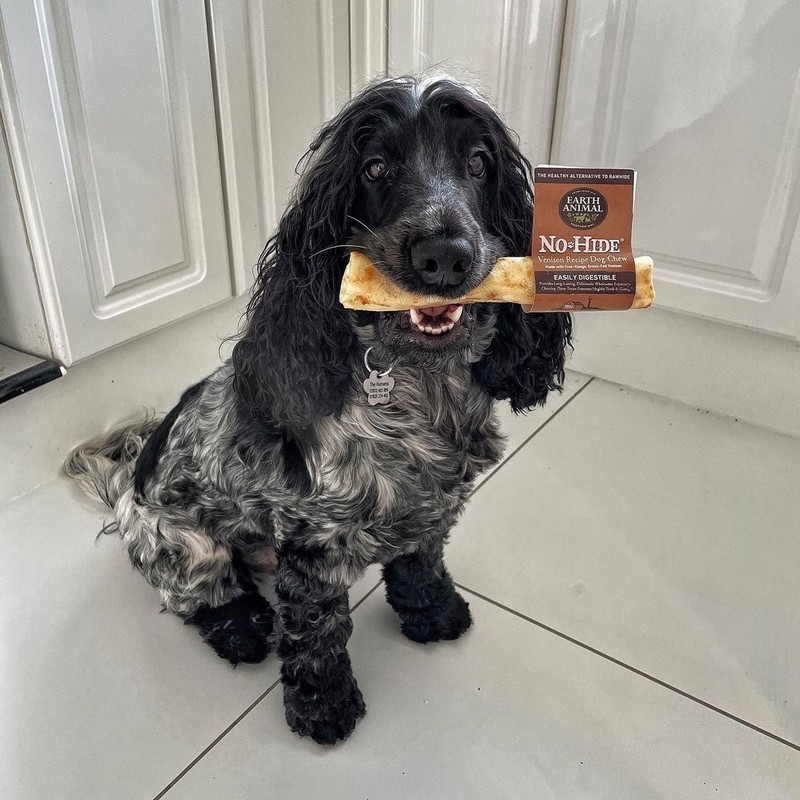 ---
Instagram @oreo_the_dalmation_pup
"Long-lasting chewable bliss! Oreo loves to chew and for this reason, loves Earth Animal. Plus, we love giving them to him because the No-Hide® Chews are a safer, chemical-free alternative to rawhide."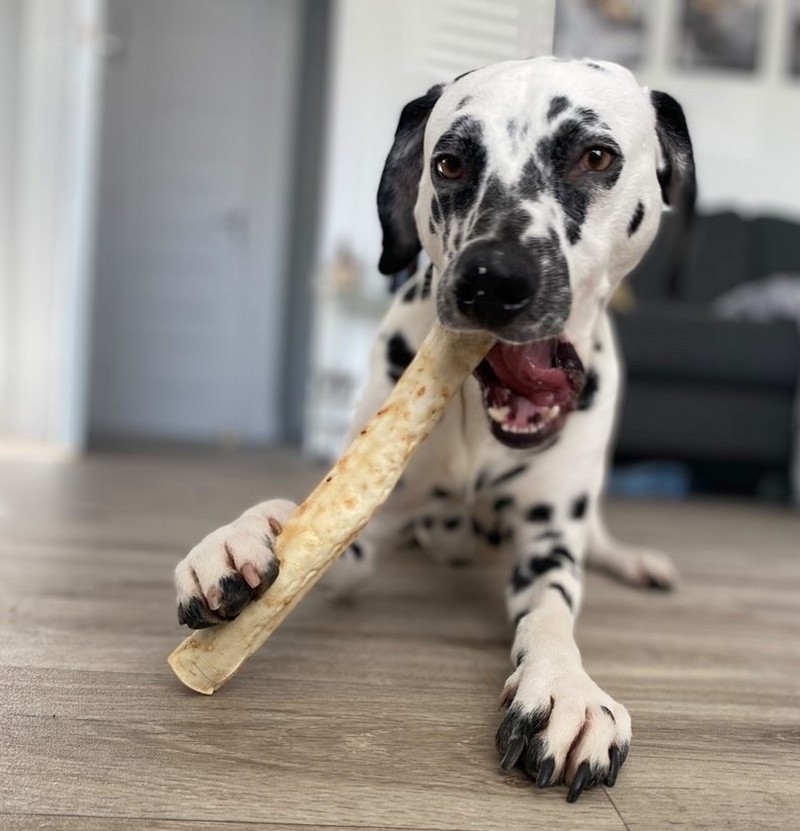 ---
Instagram @jasper_thecockerspaniel1
"Jasper absolutely loves the Earth Animal No-Hide® Chews. It's so nice to have a chew where we feel confident with the natural ingredients and know that, although it's a treat for him, it's a healthy one that's easily digestible and promotes healthy teeth and gums too."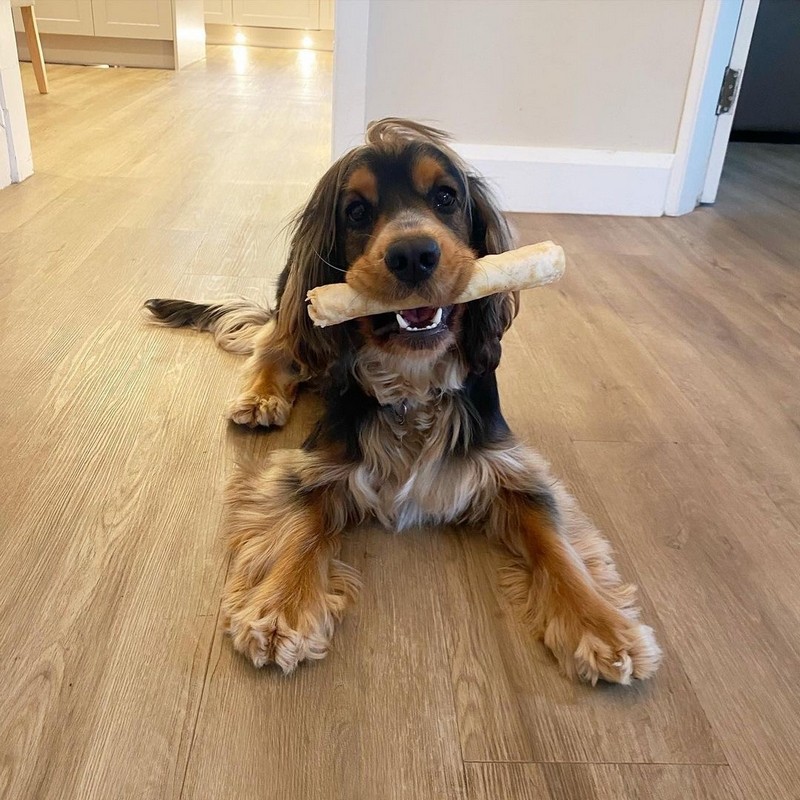 ---
to buy Earth Animal No-Hide® Chews and give your dog a healthy, easy to digest, flavoursome treat!