Pet owners in Leamington Spa and Witney, Oxfordshire have been delighted by the news that Just for Pets is opening new stores in their towns.
The Leamington branch, situated next to the M&S Food Hall in Leamington Shopping Park, opened on February 19th. The store has been well received by owners looking for quality and natural pet foods.
One Facebook user stated "so excited - will be great not to have to travel to Coventry", while many others were thrilled at having a huge range of raw dog foods and natural treats on their doorstep.
The Leamington store opening also came as a relief to reptile owners who have experienced a shortage of live and frozen reptile foods in the area.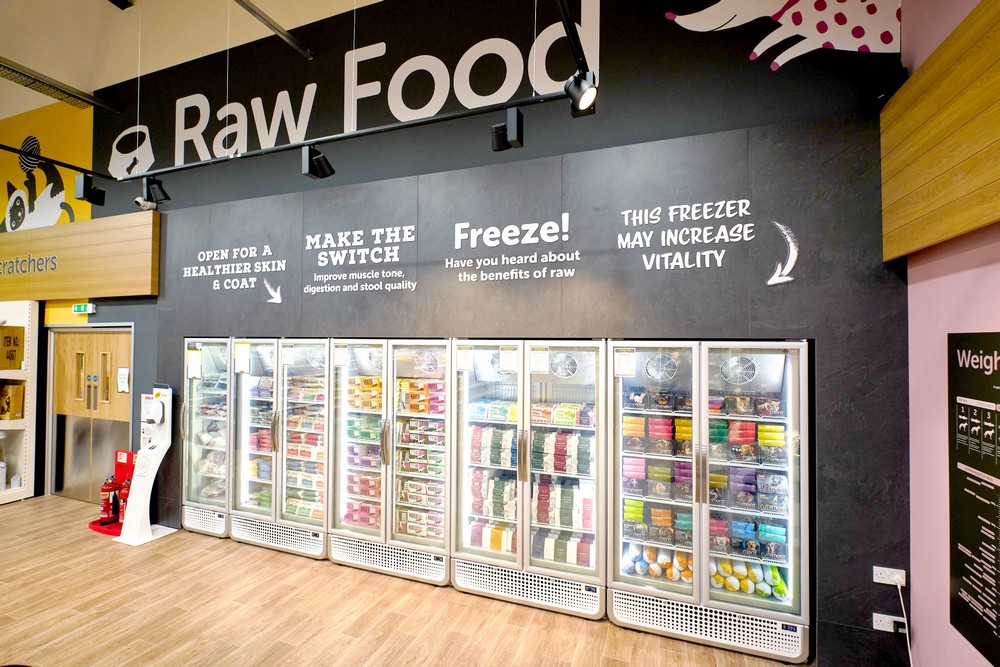 The newest store, based at the Woolgate Centre, Witney is set to open on 19th March.
Local Facebook users have been thrilled at the prospect of having natural food for dogs and cats close by. One Facebook user said "That's great, we need a good pet shop at Witney, can't wait for you to open", and another stated "No more driving into Oxford for pet supplies, with 11 pets I need a decent pet shop nearby".
All of our stores stock a wide range of well-known British brands including Barbour, Joules, Hugo & Hudson, Sophie Allport and more. Last year we launched a Best of British pledge to support smaller, up and coming UK pet product suppliers, which has filled our stores with some hidden gems you are unlikely to find elsewhere.
Witney store manager, Declan Cronley stated the new team have been working hard at completing a training programme developed by Hannah Molloy of Channel 4's Puppy School, and they can't wait to offer the best and most up to date advice to customers.
He added "While the store specialises in dogs, we will offer a strong selection for cats, small pets, birds, reptiles and even wildlife. We can't wait to meet Witney's pet owners when we open March 19th".
The whole Just for Pets team is thrilled to add two more stores to the family, which brings the total number of stores to 21.
If we haven't yet reached your town, you can always shop online for the same quality brands such as Orijen, Acana, Carnilove, Canagan and Cooper & Co.